Internships
The Quality of the Company Reflects the Quality of the Internship
When making a decision about an internship opportunity, you want to choose a quality organization, one that is highly recognized in its industry, and one that values and supports the contributions of its stakeholders. Northwestern Mutual ranks 97 on the 2017 FORTUNE 500 and is recognized by FORTUNE® as one of the "World's Most Admired" life insurance companies in 2017. In addition, Northwestern Mutual continues to have the highest financial strength ratings awarded to any U.S. life insurer by all four of the major rating agencies*.
Learn more about our internship program.
Since 1967, Northwestern Mutual's Internship Program has provided over 20,000 students from all over the country with an unparalleled opportunity to learn more about themselves, the world of business, and a financial services career. Our internships allow students to realize their potential. By combining what they've learned in the classroom with a solid training program through the Northwestern Mutual, interns take on the challenge of building their own business.
Whether you already know where your college education is taking you or are still keeping your options open, you owe it to yourself to find out if a Northwestern Mutual Internship could be right for you.
*Third-party ratings are subject to change. Ratings are for The Northwestern Mutual Life Insurance Company and Northwestern Long Term Care Insurance Company. The independent rating services regularly examine our company, and give us their ratings, based on our financial strength, overall operation and claims-paying ability. Click here for our latest financial strength ratings.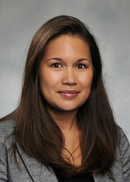 Gina I Kennedy
Chief Development Officer
gina.kennedy@nm.com
Office 770-612-4670
My Networks: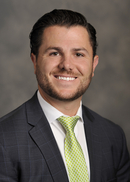 College Unit Director
Office 770-955-6611
Racquel Renee Bell

racquel.bell@nm.com
Office 414-271-3242
My Networks: